Vehicle Service Warning Indicators
Multiple service warning lights appear on the dashboard from time to time. Are you aware of the meanings of each light? Here we have outlined ten crucial dashboard indicator lights that you may see in your RV from time to time.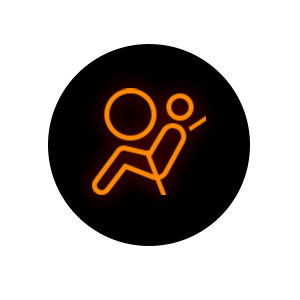 Airbag Fault
When the airbag fault light turns on, there is likely a problem with your airbag itself or with the signal. Sometimes airbags fail to deploy in an accident, and this can cause the indicator light to turn on at a later time.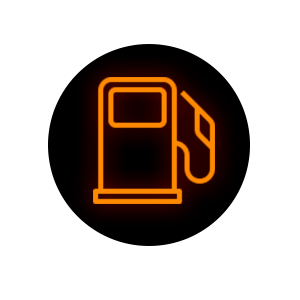 Low Fuel Level Warning Light
The low fuel warning light will appear when you need to refuel your RV. In most vehicles, this means your fuel tank is very low, and you should get to a gas station immediately.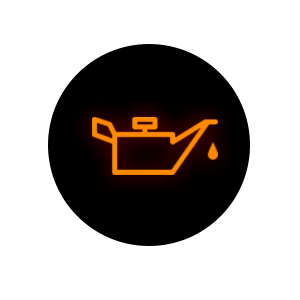 Oil Pressure Warning Light
Your RV will display the oil pressure warning light when the vehicle's oil level is low. Check the levels and, if necessary, top up the oil or have an oil change. If the light remains on despite the correct oil level, bring your vehicle to Reliable RV for assistance.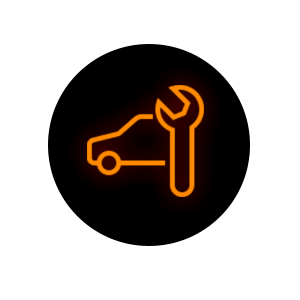 Service Vehicle Soon
This warning light appears when routine maintenance is due. Generally, your vehicle is programmed to turn the light on at a certain mileage point determined by the make and model. At every 5,000 miles, some RVs will use the light to remind you of routine services like oil changes.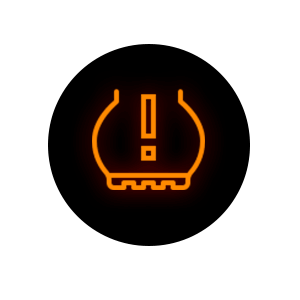 TPMS Tire Pressure Monitoring System
The TPMS light will turn on when you need to adjust your tire pressure. If this warning light does not go off after a pressure adjustment, you should bring your RV in so we can check it over. The warning system may be working incorrectly if you notice that the light blinks for one minute and then stays on.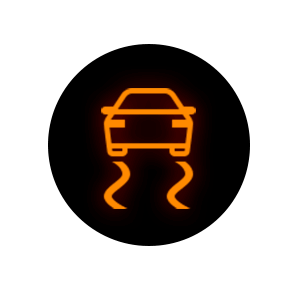 Slip Indicator
This warning light will turn on to indicate the tires may be slipping. The light will flash to notify you that you should be able to regain traction as the Vehicle Stability Control and/or Traction Control are working properly. There may be a problem with the stability/traction system if the light continues to stay on.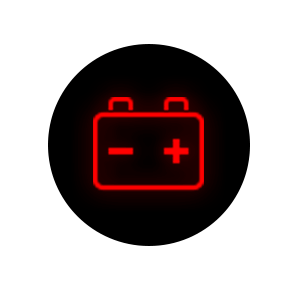 Charging System Warning Light
When the charging system light comes on, there is likely a battery or battery charging circuit issue. There may be faulty wiring or a broken fan belt to blame as well. When this light comes on, you should get the aid of a professional.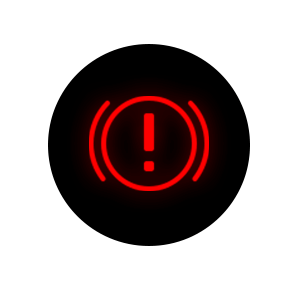 Brake System
The brake system light will appear on your dashboard to indicate a problem with the ABS, or anti-locking brake system. The brakes should still work, but the vehicle will need to be checked over by a professional.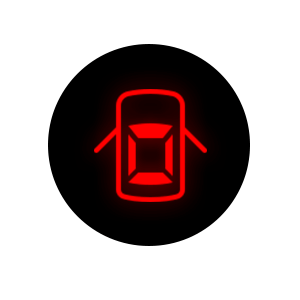 Open Door Warning Light
This warning light will turn on if there is a door that is not fully closed. Check all side doors and the trunk to see that they are properly latched.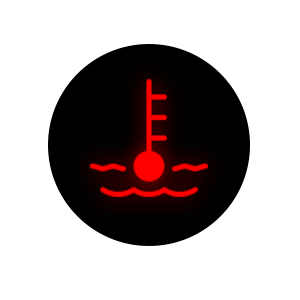 Coolant Level Warning
When the coolant level warning light appears, there may be a concern that your engine will overheat, which can cause permanent damage. If the coolant level gets too low, bring your RV into Reliable RV for inspection as soon as possible.